Immigrants are playing a significant role in Connecticut's economy and are a force in the state's demographic evolution, a new report Monday shows, pointing out that one in six state residents born in the U.S. has at least one immigrant parent.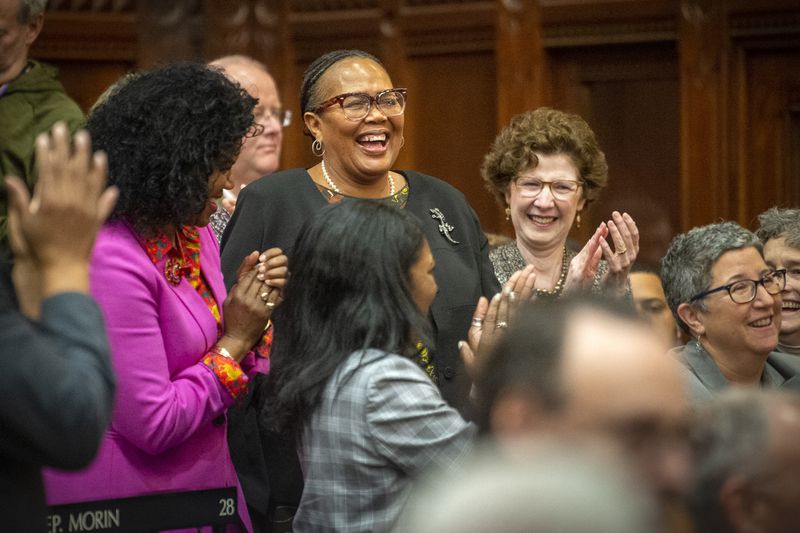 "The fact that so many people in Connecticut do have one parent who is an immigrant is a higher number than I expected," said Robert J. Fishman, executive director of the Connecticut Immigration and Refugee Coalition, a non-profit advocacy group. "And I like that, but it was higher than I thought it was."
The report is from the American Immigration Council, a national advocacy group.
"It's a big problem," Fishman said, of the policy. "When you talk about the future, and you talk about the demographic needs, this is our talent for the medical field, the scientific field, the engineering field, the computer field, everything.
"And they are really quite valuable for those who choose to stay and make a life in America," Fishman said.
Monday's report provided a state-by-state snapshot on the role in immigrants are playing in shaping the country's economy. The statistics were drawn from the U.S. Census and other sources.
Key findings for Connecticut include:
Immigrant entrepreneurs in Connecticut generate over $1 billion in business revenue, with 47,440 immigrant business owners accounting for 24% of all self-employed Connecticut residents.
Immigrant-led households in the state paid $2.6 billion in state and local taxes in 2018.
One in six Connecticut workers is an immigrant. Immigrant workers were most numerous in these industries: health care and social assistance; manufacturing, retail trade; educational services, and construction.
Pete Gioia, a chief economist at PGECON, LLC, an economic planning group in Rocky Hill, said immigrants are more likely than native-born Americans to start new businesses, critical to the evolving the economy, never more so than changes that are expected to come after the pandemic.
"That's everything from Mom and Pop stores to aerospace companies," said Gioia, who has studied for decades how immigration has shaped Connecticut's economy. "There are a lot of people who come in as immigrants, they work at Pratt & Whitney or where ever, and the next thing they are starting their own aerospace company, so that's important."
Immigration is crucial to high-income states such as Connecticut, Gioia said. Immigrants who find their way to the state – many of them from Europe, Africa, and India, are well-educated, Gioia said.
"In a lot of industries, we are not producing enough graduates out of American schools — information technology, science, technology, engineering, and math — that's where a lot of immigrants that end up in Connecticut are trained in."
The DACA recipients – the so-called "Dreamers" – and those eligible for the program paid an estimated $13.9 million in state and local taxes in 2018, according to Monday's report. DACA protects children who came to the United States as undocumented from deportation and work authorizations. The program, however, has come under fire from the Trump Administration.
Connecticut is home to 3,620 Deferred Action for Childhood Arrivals, or DACA, recipients. As of 2019, 33% of DACA-eligible immigrants in Connecticut had applied for the program.
In a state with an aging population, both Fishman and Gioia said immigrants are bringing a younger demographic to Connecticut.
"They are paying substantial money in taxes to both the state and the federal government," Fishman said. "So they are not takers. They're part of our society and participating and that's a positive thing."
Read the original article on the Hartford Courant.
---