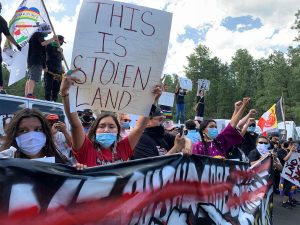 American environmentalism's racist roots have shaped global thinking about conservation
September 2, 2020
The Conversation
By Prakash Kashwan, Associate Professor of Political Science
"The United States is having a long-overdue national reckoning with racism. From criminal justice to pro sports to pop culture, Americans increasingly are recognizing how racist ideas have influenced virtually every sphere of life in this country.
This includes the environmental movement. Recently the Sierra Club – one of the oldest and largest U.S. conservation organizations – acknowledged racist views held by its founder, author and conservationist John Muir. In some of his writing, Muir described Native Americans and Black people as dirty, lazy and uncivilized. In an essay collection published in 1901 to promote national parks, he assured prospective tourists that "As to Indians, most of them are dead or civilized into useless innocence."
Read the full article from The Conversation.
---