Mimouna is a North African Jewish celebration that marks the end of Passover. This year, in light of the historic peace agreement between Israel and Morocco, it is also a celebration of the cultural bridges between the two nations and the artistic collaborations between their people.
For the first time, the Consulate General of Israel to New England and the Honorary Consulate of Morocco in New England join forces in a multicultural Mimouna celebration with the next generation of talents.
Dedicated in memory of Zohra El Fassia, an Israeli-Moroccan singer and poet who was the first woman recording artist in Morocco and one of the pioneers of modern Arabic music, this one-hour program will include:
Opening greetings from Ambassador Meron Reuben, Consul General of Israel to New England; and Carol Kopelman, Honorary Consul of Morocco to New England.
A specially curated photo presentation by ANU - Museum of the Jewish People in Tel Aviv, and a video tribute to Zohra El Fassia from the Museum's collection, featuring the Israeli musician Neta Elkayam.
A musical performance by the Grammy nominated Samir LanGus (Morocco), and Itamar Borochov (Israel), as part of their collaboration on the Jewish Gnawa Project.
A unique session recorded in Agadir, Morocco, with singer Lala Tamar (Israel), and musician Mehdi Nassouli (Morocco).
A tribute to Jewish-Moroccan dances by Jackie Barzvi (U.S.), a Middle Eastern dancer and the creator of the Mizrachi Dance Archive.
This event is co-sponsored by CJP - Combined Jewish Philanthropies, AJC New England, הבית הישראלי - The Israeli House, ANU - Museum of the Jewish People, Jimena, IAC Boston, Jewish Arts Collaborative, Mizrachi Dance Archive, Beth Abraham Sephardic Congregation of New England, Northeastern University Hillel, and the Consulate General of Israel to the Southeast.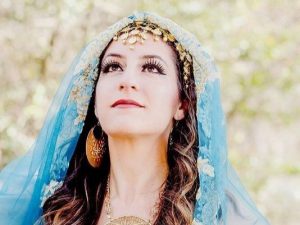 Jackie Barzvi is a raqs sharqi (belly dance) instructor and performer originally from Queens, NY, now based in North Carolina. Barzvi has been dancing all her life and focuses on folkloric dances from Egypt, North Africa, Iraq, and the Persian Gulf. She recently created the first ever Mizrachi Dance Archive to highlight specific Jewish dances from MENA regions. Barzvi also has an extensive background in the professional Jewish world and was the IACT Israel Programs Coordinator at Northeastern University Hillel in Boston, and has led over a dozen organized trips to Israel. She has been teaching Middle Eastern dance since 2011 and was featured in the Hillel International Magazine in 2017 for her work on bringing together Jewish and non-Jewish students for weekly dance classes and conversations.
Find out more at www.bellydancingwithjackie.com
Visit the archive at www.mizrachidancearchive.com.
Instagram: @Bellydancingwithjackie
Facebook: Belly Dancing with Jackie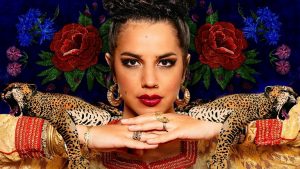 LALA Tamar
Reclaiming her North-African heritage with an attitude, LALA is pop music's new Eastern muse. With a powerful voice and striking feminine presence, LALA is transforming ancient Moroccan Ladino women's hymns into punchy pop songs with dance and hip hop beats, sure to move even the most stubborn listeners to their feet, hands clapping.
Website: https://www.lalamusiclala.com/
Facebook: https://www.facebook.com/lalamusiclala/
Instagram: lala.tamar.official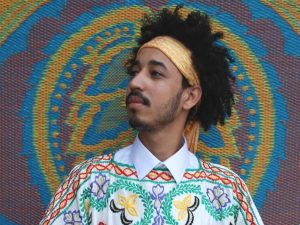 Samir LanGus is a Grammy nominated musician, born and raised in the city of Agadir, Morocco. Music has always been a part of the constant variety of street sounds of his city, from merchants to entertainers and calls to prayer. LanGus began learning Gnawa, a traditional, spiritual trance music, when he was 8 years old from the Gnawa masters of Morocco.
For the uninitiated, Gnawa music is the ritual trance music of Morocco's black communities, originally descended from slaves and soldiers once brought to Morocco from Northern Mali and Mauritania. Often called "The Moroccan Blues", Gnawa music has a raw, hypnotic power that fascinated outsiders as diverse as writer/composer Paul Bowles, jazz giant Randy Weston and rock god Jimi Hendrix.
LanGus makes great use of this traditional repertoire, and adds his own, contemporary spin with additional jazz instrumentation. Taken as a whole, this exciting new artist fuses a centuries old North African tradition with the pulse and attitude of New York City now. He would like to collaborate with diverse musicians improvising new sound that respects the Gnawa tradition.
"Gnawa is not just the music - it's the culture," says LanGus. "You can't play just the sintir, you also need the karqaba to have the Gnawa spirit." He describes the sintir, a stringed percussion instrument made of wood and camel skin with goat gut strings, as a "powerful instrument" with an amazing sound. "You feel it in your heart," he says.
Learn More at https://www.moroccoworldnews.com/2015/12/175458/moroccan-musician-samir-langus-another-ambassador-of-peace/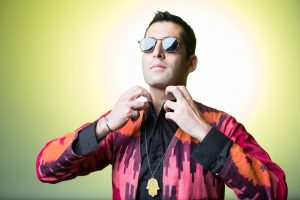 Itamar Borochov
Raised in the cosmopolitan port city of Jaffa, now a significant presence on the international jazz scene, Itamar Borochov is creating a new musical hybrid - bringing the sacred sounds of his upbringing to a jazz quartet setting.
Borochov first heard Sephardic music in his local synagogue and absorbed these 'maqams' (modes) of the greater Middle East and North Africa alongside a range of other musical influences, including the Mizrahi and Ashkenazi musical flavors that are his birthright. He began playing trumpet at the age of eleven and immersed himself in the discovery of jazz, inspired by the jazz trumpet lineage of Louis Armstrong, Clark Terry, Miles Davis, Kenny Dorham, Lee Morgan, and Booker Little through to Wynton Marsalis, and citing the influence of Ben Webster for his assured yet wistful warm airy tone.
Borochov is currently working on a commission for Brazos Valley Symphony, Texas for jazz quartet and string orchestra, which will be performed later in 2021. His latest release Blue Nights (Laborie Jazz 2019) is a nine-track multi-cultural joyride of enchanting lyricism, exotic motifs, anthemic builds and virtuosic expression.
In addition to recording three albums as a leader, Borochov also appears on three albums with Yemen Blues, of which he was a founding member, arranger and co-producer. The Itamar Borochov Quartet was chosen to showcase at WOMEX 2019 in Tampere, Finland.
Borochov won the prestigious 2020 LetterOne 'Rising Stars' Jazz Award European edition, which was presented to him in February 2021 by vocalist Dee Dee Bridgewater.
Website: https://www.itamarborochov.com/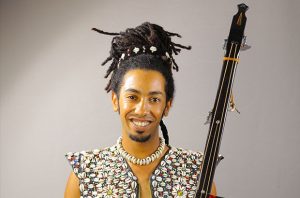 Mehdi Nassouli
Hajhouj specialist El Mehdi Nassouli learned from a family steeped in Gnawa culture. Following this, El Mehdi Nassouli traverses Morocco during ten years to complete his journey of initiation with several maâ-lems (masters of Gnawa tradition), from Taroudant to Marrakech through Essaouira and Safi, gaining a solid understanding of Gnawa music, the Daqqa or the Malhun.
Open to the fusion of musical genres, El Mehdi Nassouli has traveled over the continents, working with renowned world music figures such as Titi Robin, Benjamin Taubkin, NNeka,  Omar Sosa, Karim Ziad, Hindi Zahra, Andy Emler, Justin Adams, and Alpha Blondy.
Spotify: https://open.spotify.com/artist/3oK06jAg9UUaNpQQHh1lJJ
Instagram: mehdi_nassouli
---