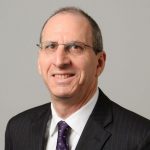 Daniel Weiner, Ph.D.
Vice President for Global Affairs
Rowe (CUE) Building, First Floor
Administrative Assistant: Stacy Webb
Phone: 860-486-3152
Daniel Weiner, Ph.D. joined the University of Connecticut in 2012 as Vice Provost for Global Affairs and Professor of Geography. In February 2016, he was promoted to Vice President. Prior to joining UConn, Weiner spent four years as Executive Director of the Center for International Studies at Ohio University and eleven years as Director of the Office of International Programs at West Virginia University. He earned a B.A. in 1979, an M.A. in 1981 and a Ph.D. in 1986, all in Geography at Clark University.
Weiner is a development geographer with area studies expertise in Eastern/Southern Africa, Appalachia and the Middle East. He is a specialist in the theory and practice of participatory geographic information systems (GIS). His research areas include: adaptation to climate change; energy and development; GIS and society; land reform; and, political ecology. He has received 15 externally funded grants totaling over $2.5 million, published three books, 30 journal articles and 29 book chapters. Weiner lived in Kenya, South Africa and Zimbabwe for almost three years in the 1980s.
In his role as Vice President, Weiner serves as the University's Senior International Officer (SIO) and leads the UConn Office of Global Affairs. With more than 25 years in a leadership position in a public research university, he is one of the longest serving SIOs in the country. Weiner currently sits on the Boards of Capital Workforce Partners, the MetroHartford Alliance and the YMCA of Greater Hartford and is former President of the World Affairs Council of Connecticut.
---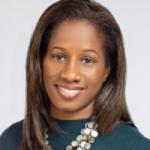 Ngozi Taffe, Ph.D.
Associate Vice President for Global Affairs
Rowe (CUE) Building, First Floor
Administrative Assistant: Stacy Webb
Phone: 860-486-3152
Ngozi Taffe was appointed Associate Vice President for Global Affairs on July 1, 2022. Prior to this role, she served as the Assistant Vice President for Global Affairs where her responsibilities included the oversight and development of Experiential Global Learning Programs, Risk, and Program assessment; and before that, she served as the Director of UConn Information Technology Services' Project Management Office (PMO). Taffe is a three-time alumna of UConn, where she earned a BS in Management Information Systems, an MBA, and studied Global Business Strategy in Lyon, France. Taffe also earned a Ph.D. in Learning, Leadership and Education Policy at the Neag School of Education. Her research focuses on factors that enable persistence among minority groups. Taffe believes as a global society, our greatest assets are in the richness and diversity of our collective experiences, which is why she encourages people to find and use their voice in spaces where voices are muted.
Before returning to UConn in 2014, she spent 18 years of her career working for United Technologies Corporation (Raytheon Technologies) and Computer Sciences Corporation in positions of increased responsibility, including working on commercial and military projects, global project implementations with various facilities overseas.
---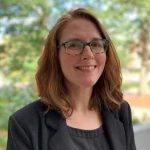 Rae Alexander
Assistant Vice President for Global Affairs
Rowe (CUE) Building, First Floor
Administrative Assistant: Stacy Webb
Phone: 860-486-3152
Rae joined the Global Affairs team as Assistant Vice President in July 2022. In this role she oversees the Center for International Students and Scholars and supports various operational and programmatic areas within Global Affairs, including serving as the Fulbright Scholar Liaison for the University. Rae has worked in the field of international education since 2006, most recently as the Director of International Student and Scholar Services at UConn. Prior to this she advised international students and visiting scholars at both UConn and College of the Atlantic in Maine. She earned a BA in Art History from the University of Maine and an MA in European Studies from the Universiteit van Amsterdam. She is currently a PhD student in the Learning, Leadership and Education Policy program at UConn, with a research interest in learning in cross-cultural contexts. Rae has worked and studied in Austria, Germany, and the Netherlands, and credits these experiences for motivating a career in international education.
---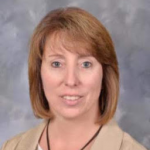 Stacy Webb, Assistant to the Vice President for Global Affairs
Email: stacy.webb@uconn.edu
Phone: 860-486-3152
Stacy Webb began her position as Assistant to the Vice President for Global Affairs on July 1, 2022. Prior to joining Global Affairs, Stacy served for 10 years as the Administrative Assistant and Advising Coordinator for the Digital Media & Design Department within the School of Fine Arts and 5 years as a Purchasing Assistant in Procurement Services. Before coming to UConn in 2006, Stacy spent 15 years at Frito-Lay, Inc. in various administrative roles. Webb received two degrees from the University of Connecticut, a BGS degree in 2015 and an MSHRM degree in 2021 from UConn's School of Business, Hartford. Stacy provides direct support to Vice President Weiner and Associate Vice President Taffe as well as serves as the face of Global Affairs.
---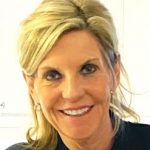 Lee Reynolds, Special Assistant to the Vice President for Global Affairs
Email: Elizabeth.reynolds@uconn.edu
Lee is a native of Bethesda, Maryland, who started her professional career on Capitol Hill working for Senator Chris Dodd (D-CT) and Senator Jim Sasser (D-TN). Having met her future husband in Senator Dodd's office, Lee moved to Connecticut and served in the Senator's district office until his retirement. In 2011, Lee joined the staff of then-Congressman Chris Murphy and remained with him through the transition to the Senate in 2013. After leaving Senate service in late 2015, Lee founded EMR Consulting, LLC, doing work for, among others, the campaigns of Senators Murphy and Blumenthal, The Campaign School at Yale, and the Connecticut Democratic Party. As a member of the Advisory Board of the Dodd Center since 2016, Lee spearheaded the launch of a very successful fundraising campaign to rededicate the Center to honor both Senator Thomas J. Dodd and his son, Senator Christopher J. Dodd. We are pleased that Lee will now join UConn to continue the outstanding work of Dodd Impact Programs and cultivate relationships both internally and externally with the many partners that support human rights at UConn. A graduate of Gettysburg College, Lee lives in West Hartford, with her husband Kevin where they raised three children. Lee is in her second term as a Commissioner of the West Hartford Housing Authority.
Financial Management
Susan Rosman, Director of Financial Management
Email: susan.rosman@uconn.edu
Phone: 860-486-3908
Susan Rosman transitioned to the role of Director of Financial Management for Global Affairs as of February 2015. She came to Global Affairs after 16 years of service as Fiscal Manager for UConn's Neag Center for Creativity, Gifted Education, and Talent Development at the Neag School of Education. Before coming to UConn, Susan held positions at United Technologies, First Citizens Bank, Price Waterhouse, and Touche Ross. She holds an MBA from the University of Hartford and a BBA in Public Accounting from Hofstra University. Susan is a Certified Public Accountant and Certified Internal Auditor, and brings over 30 years of experience in fiscal analysis and financial management.
---
Jasvinder ("Jessie") Akberzai, Financial Assistant II
Email: jessie.akberzai@uconn.edu
Phone: 860-486-1637
---
Leigh St. Onge, Financial Assistant
Email: leigh.st._onge@uconn.edu
Phone: 860-486-6802
Communications & Marketing
Matthew Larson, Communications Administrator
Email: matthew.2.larson@uconn.edu
Phone: 860-486-4406
---
Aniqa Islam, Multimedia Content Producer
Email: aniqa.islam@uconn.edu