Daniel Weiner, Ph.D.
Vice President for Global Affairs
Rowe (CUE) Building, First Floor
Administrative Assistant: Carrie Stevens
Phone: 860-486-3152
Daniel Weiner joined the University of Connecticut (UConn) in 2012 as Vice Provost for Global Affairs and Professor of Geography. In February 2016, he was promoted to Vice President. Prior to joining UConn, Weiner spent four years as Executive Director of the Center for International Studies at Ohio University and eleven years as Director of the Office of International Programs at West Virginia University. He earned a B.A. in 1979, an M.A. in 1981 and a Ph.D. in 1986, all in Geography at Clark University.
In his role as Vice President, Weiner serves as the University's Senior International Officer (SIO) and leads the UConn Office of Global Affairs. With more than two decades leading as a public research university SIO, he is one of the longest serving SIO's in the country. Weiner also currently serves as President of the World Affairs Council of Connecticut and Chair of Global Business Council of the Metro-Hartford Alliance.
Weiner is a development geographer with area studies expertise in Eastern/Southern Africa and Appalachia. He is a specialist in the theory and practice of participatory geographic information systems (GIS). His research areas include agricultural geography, climate and society, energy, GIS and society, land reform and political ecology. He has received 15 externally funded grants totaling over $2.5 million, published three books, 30 journal articles and 29 book chapters. Weiner lived in Kenya, South Africa and Zimbabwe for almost three years during the 1980s.
---
Yuhang Rong, Ph.D.
Associate Vice President for Global Affairs
Rowe (CUE) Building, First Floor
Administrative Assistant: Carrie Stevens
Phone: 860-486-3152
Yuhang Rong transitioned to the role of Assistant Vice Provost for Global Affairs on July 1, 2014, after eight years of service as Assistant Dean for the Neag School of Education at the University of Connecticut. Rong was then appointed as Assistant Vice President in February 2016, and subsequently Associate Vice President in July 2017. He also holds the position of Associate Professor in Residence in Educational Leadership at the University of Connecticut.
Rong earned his B.A. in English from East China Normal University (华东师范大学), his M.A. in Education Administration from West Virginia University, and his Ph.D. in Professional Higher Education Administration from the University of Connecticut, with partial completion from the University of Wisconsin-Madison.
He has worked in the fields of student affairs, international affairs, and academic affairs in higher education, as well as in the area of teacher quality enhancement in K-12 education. He has authored and/or administered grants from the United States Department of Education, including the Title II Teacher Quality Enhancement Grant and the Transition to Teaching Grant. In addition, he has served as a federal grant technical reviewer for the United States Department of Education. He is the recipient of the American College Personnel Association Annuit Coeptis Award and the Manuscript of the Year Award by the Journal of College and University Student Housing.
In 2003, the Governor of the State of Connecticut and the Connecticut General Assembly recognized Rong for his professional and civic contribution to the state as a first generation immigrant. In the 2005-2006 academic year, he was selected and served as one of the Ford Foundation supported associates for the National Center for Public Policy and Higher Education. Since 2007, he has served for the National Council for Accreditation of Teacher Education (NCATE) as a member of the Board of Examiners, and has chaired accreditation visiting teams to numerous institutions. In 2011, he was appointed to be a member of the Board of Examiners Advisory Panel by the NCATE. From 2010 to 2013, he served on the Global Diversity Committee (and chair of the committee from 2012-2013) for the American Association of Colleges for Teacher Education (AACTE).
---
Carrie Stevens, Administrative Assistant
Email: carrie.stevens@uconn.edu
Phone: 860-486-3152
Carrie Stevens began working at UConn in 2009, in what was then known as the Office of International Affairs. In 2012, the office has transformed into what is now Global Affairs, led by the Vice President for Global Affairs Daniel Weiner. Stevens provides direct support to Vice President Weiner and Assistant Vice President Rong—overseeing their calendars and coordinating their travel. She is the face of the office, welcoming guests and handling general queries.
Financial Management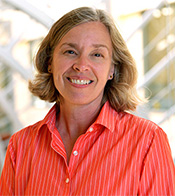 Susan Rosman, Director of Financial Management
Email: susan.rosman@uconn.edu
Phone: 860-486-3908
Susan Rosman transitioned to the role of Director of Financial Management for Global Affairs as of February 2015. She came to Global Affairs after 16 years of service as Fiscal Manager for UConn's Neag Center for Creativity, Gifted Education, and Talent Development at the Neag School of Education. Before coming to UConn, Susan held positions at United Technologies, First Citizens Bank, Price Waterhouse, and Touche Ross. She holds an MBA from the University of Hartford and a BBA in Public Accounting from Hofstra University. Susan is a Certified Public Accountant and Certified Internal Auditor, and brings over 30 years of experience in fiscal analysis and financial management.
---
Jasvinder ("Jessie") Akberzai, Financial Assistant II
Email: jessie.akberzai@uconn.edu
Phone: 860-486-1637
---
Leigh St. Onge, Financial Assistant
Email: leigh.st._onge@uconn.edu
Phone: 860-486-6802