MINDFULNESS FOR EARTH
The well-being of humans and the natural environment are intricately woven together, just as the current environmental and spiritual crises are deeply intertwined. Mindfulness for Earth is an international and interdisciplinary collaboration that connects human consciousness and awareness of the present moment with an appreciation of the earth's ecosystems that we inhabit. Research indicates that time spent in nature improves both physical and emotional well-being, with active environmental engagement having more benefit than passive exposure. By focusing the mind on the natural world around us with intention, we can improve the health of socio-ecological systems.
Neuroscience research reaffirms mindfulness as a skill and lifestyle that can be developed to cultivate awareness of one's inner and outer environment. While the inner environment refers to one's habitual tendencies, the outer environment refers to planet Earth, its climate, bio-geochemical cycles and complex ecosystems.
Steering Committee
Iyad Abumoghli has more than 38 years of experience with international organizations, the private sector, and scientific institutions. Abumoghli's expertise is in strategic planning, sustainable development, interfaith collaboration, knowledge and innovation. Currently, Abumoghli is the Lead Principal Advisor on Engaging with Faith-Based Organizations at UNEP. Previously Abumoghli held several leading positions including as the Regional Director and Representative of UNEP in West Asia 2012-2017, Director of Knowledge and Innovation at UNDP's Regional Office in Cairo 2009-2012, Senior Environment Advisor at UNDP's Sub-Regional Resource Facility in Beirut 2006-2009, Global Practice Manager for the Energy and Environment Group in New York 2003-2006, Assistant Resident Representative of UNDP in Jordan 1997-2003.
Abumoghli adopts a holistic multi-sectoral approach to development ensuring cross-thematic integration with internal and external partners.
Abumoghli holds a Ph.D. in Bio-Chemical Engineering from the University of Bath, UK, an outstanding graduate of the Virtual Development Academy – Johns University and a BA in Chemical Engineering from University of Jordan.
Zahra Ali joined the Department of Plant Science and Landscape Architecture Ph.D. program in Fall 2022. Her research focus is on the impacts of outdoor learning environments and nature/place-based curricula on learning outcomes, health, wellness, and long-term relationships with the environment—with a focus on equitable access to nature in urban communities both locally and globally.  Ali is a research assistant in Dr. Sohyun Park's Sustainable Urban Planning & Ecology Research Lab, as well as for Vice President for Global Affairs Daniel Weiner's Mindfulness for Earth initiative. She also continues to serve on the Abrahamic Story of the Tree working group for the Office of Global Affairs.
Prior to starting her doctoral studies, Ali was the Director of the Global Partnerships & Outreach, in UConn's Office of Global Affairs. She worked in collaboration with faculty, university leadership and partners around the world to advance UConn's global initiatives and foster engagement with global networks.
She holds an M.S. in Global Affairs, with specialization in energy and environmental policy from New York University, and a B.S. in International Business from the University of Rhode Island.
Kumanga Andrahennadi is a co-organizer of the 'Mindfulness for Earth' workshop, and has been critical in efforts to pull this workshop together. She is a mindfulness researcher, educator and a consultant with over 20 years of experience in delivering mindfulness-based programmes in the West for children, young people and adults. As the Founder of CALM: Centre for Advanced Learning of Mindfulness, Andrahennadi pioneers delivering the eco-contemplative framework under the 'Advanced Mindfulness-Based Practices (AMBP)' Programmes, within the public, private and government sectors including to Mental Health, Education, Police Organizations and Private Corporations in the U.K. and internationally.  The AMBP Programmes consists of the onsite and online 'Mindfulness for Earth' and 'Mindfulness–Based Cognitive Therapy' 4/8-week courses, the 'AMBP Teacher Training Programme' as well as 'Mindfulness in Nature' retreats.
Through CALM, Andrahennadi co-organized the first-ever dialogue between His Holiness the 14th Dalai Lama and a Western Police Force (the Metropolitan Police, U.K.), which took place as a live online dialogue on July 8, 2020 (watch the full dialogue here: https://www.youtube.com/watch?v=5EDL8ITjJ-w). Andrahennadi is also the Co-Founder of 'Mindfulness for Earth', an international initiative established in partnership with the United Nations Environment Programme (UNEP) Faith for Earth. 
Cynthia Jones, Ph.D. – Cynthia.S.Jones@uconn.edu
Professor Emerita and Research Scientist,
Department of Ecology and Evolutionary Biology, UConn
Cynthia Jones is Professor Emerita and Research Scientist in the Department of Ecology and Evolutionary Biology at the University of Connecticut.  She first became captivated by plants as an undergraduate in the University of California system and has had the great fortune to spend her career researching, teaching, and promoting her passion for plant form and function.  She has served as the President of the Botanical Society of America and is currently the Director of the UConn Plant Biodiversity Conservatory and Research Core (otherwise known as the EEB Greenhouses).  In 2019, she received a University Award and an AAUP Award for Teaching Innovation for her development of a studio-type model for traditional lecture-lab courses that resulted in deeper, more inquiry-driven engagement of students with the material.  In both teaching and research, she has taken to heart the words of her Ph.D. advisor at UC Berkely, "Ask the organism."
Growing up in a small mining town in the California desert allowed hours upon hours of time outside, as did family vacations that always involved camping.  She has always known intuitively what scientists are now demonstrating in a myriad of ways—she is happier when in contact with nature.  In the fall of 2019, she discovered the national campus program called NatureRx and initiated a version at UConn as a way to encourage a deeper connection with nature among UConn students and facilitate research in this area among scholars.
Kinga H. Karlowska – Kinga.H.Karlowska@uconn.edu
Global Initiatives Coordinator, Global Partnerships & Outreach,
Office of Global Affairs, UConn
Kinga H. Karlowska works as part of the Global Partnerships and Outreach team in the Office of Global Affairs, providing support for special initiatives such as the Norian Armenian Programs, Abrahamic Programs, and more. Previously, Karlowska worked at the Connecticut Institute for Refugees and Immigrants, building youth programs and delivering essential services for refugee children. After, she aided legislators at the Connecticut General Assembly as a constituent engagement coordinator. Karlowska holds a bachelor's degree in Political Science and a master's degree in International Relations from UMass Boston. During her education, she studied in France, Poland, and Kosovo, in addition to conducting research in Turkey for her master's thesis. 
Karen McComb – Karen.McComb@uconn.edu
Director of Health Promotion and Community Impact, UConn Student Health and Wellness
Karen McComb joined UConn in August 2019 as the Director of Health Promotion and Community Impact in the Student Health and Wellness department. In her role, she leads a team of health promotion professionals focused on mobilizing the UConn community to cultivate conditions that foster student wellbeing, empower students, and dismantle systems of oppression which impact health. Current initiatives include activating and facilitating UConn's Wellness Coalition, a group of students, staff, and faculty from over 20 UConn departments, schools, and colleges focused on collaborative strategies to create healthy academic spaces and support student behavioral health; and the Innovate Wellness Design Lab, a space where students work through the design-thinking process to innovate solutions to address health and wellness concerns they see on campus.  Prior to UConn, McComb served for fifteen years at the University of California Riverside in various student development roles, most recently as the Senior Director of Student Wellness.  McComb received her MS in Counseling from San Francisco State University and is currently pursuing her Ed.D. in Higher Education Management at the University of Pennsylvania.
Daniel Weiner, Ph.D., joined the University of Connecticut (UConn) in 2012 as Vice Provost for Global Affairs and Professor of Geography. In February 2016, he was promoted to Vice President. Prior to joining UConn, Weiner spent four years as Executive Director of the Center for International Studies at Ohio University and eleven years as Director of the Office of International Programs at West Virginia University. He earned a B.A. in 1979, an M.A. in 1981 and a Ph.D. in 1986, all in Geography at Clark University.
In his role as Vice President, Weiner serves as the University's Senior International Officer (SIO) and leads the UConn Office of Global Affairs. With more than two decades leading as a public research university SIO, he is one of the longest serving SIO's in the country. Weiner serves as Chair of the Global Business Council of the Metro-Hartford Alliance, as well as on the Board of Directors of the World Affairs Council of Connecticut, for which he is a former President.
Weiner is a development geographer with area studies expertise in Eastern/Southern Africa, Appalachia, and the Middle East/North Africa. He is a specialist in the theory and practice of participatory geographic information systems (GIS). His research areas include agricultural geography, climate and society, energy, GIS and society, land reform and political ecology. He has received 15 externally funded grants totaling over $2.5 million, published three books, 30 journal articles and 29 book chapters. Weiner lived in Kenya, South Africa and Zimbabwe for almost three years during the 1980s.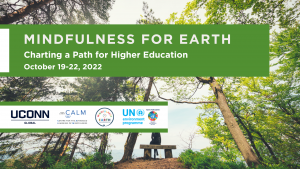 Location: Old Saybrook, CT.
By invitation only.