Advisors & Consultants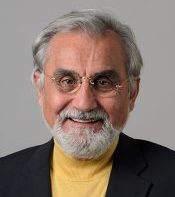 Hadi Bozorgmanesh, Ph.D., Senior Advisor for Global Entrepreneurship
Professor of Practice, School of Engineering
Director, Enterprise Solution Center (ESC)
Email: hadi.bozorgmanesh@uconn.edu
Hadi Bozorgmanesh is Professor of Practice in the School of Engineering at UConn where he developed and teaches Tech Experiential Entrepreneurship for graduate students and post-doctoral researchers interested in converting research into viable businesses. Bozorgmanesh is academic advisor to the Innovation House and actively involved with introducing entrepreneurship to the First Year Learning Communities. Bozorgmanesh also serves as a mentor and advisor to student entrepreneurs, and helps them with funding opportunities through the Third Bridge Grant Program.
Prior to UConn, Bozorgmanesh was a senior executive with Science Application International Corporation (SAIC), where he held leadership positions in Europe and the U.S. He holds a Ph.D in Nuclear Science and Engineering, M.S. in Physics and Nuclear Science and Engineering from the University of Michigan and B.S. in Mechanical Engineering and Physics from UConn.
---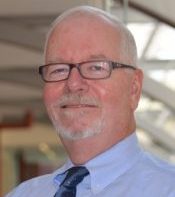 Scott Brown, Ph.D., Senior Advisor for Global Education
Emeritus Board of Trustees Distinguished Professor of Educational Psychology, Neag School of Education
Email: scott.brown@uconn.edu
A leader in learning and cognitive processing, among Brown's most notable accomplishments includes his work as one of the creators of the web-based GlobalEd2 (GE2) simulation program, which since 1998 has led to significant improvements in writing abilities, critical and scientific thinking, leadership, and problem solving among the more than 13,000 middle-schoolers from 14 states who have taken part in this interdisciplinary social studies game.
Also known for his work in Lyme disease education and scientific literacy in deaf and hearing-impaired students, Brown's research has led to him to write more than 120 scientific papers, three books, and numerous abstracts and book chapters. He's also presented at more than 250 conferences, advised 80 graduate students, and, throughout his career, collectively received more than $22 million in grants from the Centers for Disease Control and Prevention, National Science Foundation, U.S. Department of Education, The Carnegie Corporation, and other funding agencies.
Brown served as head of the Department of Educational Psychology (EPSY) at the Neag School from 1987 until 1994 and again from 2017 to 2019. He held other administrative posts, including director of the Teachers for New Era Project and director of the Bureau of Educational Research and Service, among others. He also was instrumental in designing and launching a new Dean's Doctoral Scholars program in the Neag School, and he served as the National Collegiate Athletic Association (NCAA) faculty athletics representative for UConn, reporting to the president of the University on athletics-related issues.
---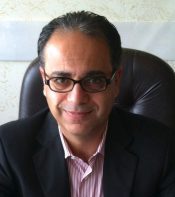 Zaid Eyadat, Ph.D., MENA Human Rights Program Advisor
Director of the Center for Strategic Studies and Professor of Human Rights at the University of Jordan
Email: zaid.eyadat@uconn.edu

Zaid Eyadat is a political scientist and Professor of Human Rights at the University of Jordan, with over ten years of experience in researching the democratization of the Middle East within the framework of game theory. His expertise lies in Middle East politics, with his current research focusing on human rights, conflict management and resolution, the democratization and politics in the Middle East, and Islamic politics. Through his membership in both governmental and non-governmental organizations, as well as international institutions, he has extensively contributed to the analysis and advancement of Middle East politics within a comparative and international framework, working extensively on legislation, policies, and procedures with the Jordanian government and NGOs. Some of his recent works include "The Rationality of Political Violence: Modeling Al-Qaeda vs. the United States" "Culture and Foreign Policy: an Explanatory Model. American Foreign Policy Post 9\11 and "The Calculus of Consensus: an Alternative Path to Arab Democracy." Currently, he is finalizing a project on Islamic theorizing on politics and the state, the theory of ethics in Islam, as well as developing an explanatory model for the Arab revolutions. 

Eyadat has been heavily involved in the sphere of higher education, as both an instructor and developer of university programs. He founded and currently chairs the Human Rights and Human Development Department in the School of International Studies at the University of Jordan. This program is the first of its kind in the Middle East and acts as a regional hub for human rights and human development disciplines, issues, research and academic activities. The basic philosophy of the department is to promote the culture of human rights in the region within the discipline of International Relations and seeks to strengthen the common ground between universalism and relativism in order to foster intercultural and cultural understanding.

 

As a political practitioner, Eyadat is directly involved in the political process, as he has worked with the Royal Hashemite Court in Jordan. Through this position, he has proposed, advanced, and evaluated public policies, in addition to analyzing political indicators related to the political structures and democratic processes in Jordan and the Middle East. He has also proposed alternative policies pertaining to foreign policy, youth, human rights, and high education. He is also focused on the role of religion, Islam specifically, in the Middle East and the corresponding relation between Islam and politics. As a member of the Steering Committee in the Center for Ethics and Global Politics, the International Research Network on Religion and Democracy, and the Istanbul Seminar, part of the Reset Group, Eyadat is working on a project that is concerned with the notion of "Modernizing Islamic Political Thought." This project aims at providing new scientific interpretations of the basic texts in Islam through discourse and hermeneutic analysis that emphasizes the rational aspects of Islam as a religion and its natural compatibility to modernity and to the dialogue between the West and Islam.

Eyadat holds a Ph.D. and MA in Political Science (both with distinction) from the University of Southern California, an MA in Political Science (honors) and a BA in Political Science and Economics (honors) from the University of Jordan.
---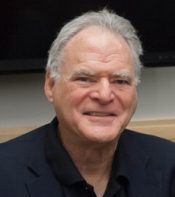 Jeffrey Fisher, Ph.D., Global Health Programs Advisor
Emeritus Board of Trustees Distinguished Professor of Psychology
Email: Jeffrey.Fisher@uconn.edu
Jeffrey Fisher spent much of his 43-year career at the University of Connecticut creating and participating as a researcher in international, interdisciplinary research collaborations to improve the public health. He is a University of Connecticut Board of Trustees Distinguished Professor of Psychology Emeritus and the founding director of the University's Institute for Collaboration on Health, Intervention and Policy (InChip). Fisher is an internationally recognized scientist in the field of health behavior change and has designed, implemented, rigorously evaluated and internationally disseminated effective health behavior change interventions that have prevented disease and saved lives. He has held over $25 million in grants from the National Institutes of Health as Principal Investigator, and has published widely on conceptualizing health behavior change and on behavioral interventions to change unhealthy behavior. Fisher brings his many years of expertise to the efforts UConn Global Affairs to support international collaborations to improve global health.
---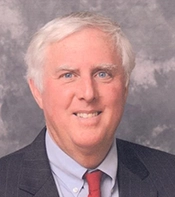 Arthur House, Ph.D., Global Geopolitics Advisor
Lecturer, Department of Political Science
Email: arthur.house@uconn.edu
Arthur House is an adjunct professor in the Political Science Department of the University of Connecticut.
His background includes senior executive responsibilities in business, the U.S. Government and state government.  Most recently, House served as Chief Cybersecurity Risk Officer for the State of Connecticut from October 2016 to October 2019 after four years as Chairman of Connecticut's Public Utilities Regulatory Authority.
House was Director of Communications and Congressional Relations for the Director of National Intelligence and Chief of the Communications Group for the National Geospatial-Intelligence Agency, a combat support agency of the U.S. Department of Defense. He holds a top secret security clearance. As a White House Fellow he served as Special Projects Officer on the staff of the National Security Council.
He worked in Asia and Africa as an economist and loan officer for the World Bank, served on the Bank's Policy, Planning and Program Review staff and qualified to represent the Bank as fluent in French.
In the private sector, House was Senior Vice President of Public Affairs at Webster Bank and held senior executive positions at Cigna, Aetna, and Tenneco.  He was a member of Tenneco's European Advisory Council. He is currently Lead Director of American Superconductor Corporation.
His career has also included three positions in the United States Senate: Chief of Staff to former Connecticut Senator Abraham Ribicoff, Chief of Staff to former Senate Majority Leader Robert Byrd, and Legislative Assistant to Senator Chris Dodd. While working in the Senate his projects included the Camp David peace negotiations, the Strategic Arms Limitation Talks (SALT II), Panama Canal Treaty ratification and the Tokyo Round trade negotiations. He was a Congressional Adviser to the United States Mission to the United Nations.
House is a graduate of Tufts College and has a Ph.D degree from the Fletcher School of Law and Diplomacy at Tufts University.  He has published a book on the United Nations Civilian Operations in the Congo and several articles on international relations subjects.  He was Assistant Dean and on the faculty of the Fletcher School and taught graduate courses at the University of Connecticut, Georgetown University and the National University of the Congo.
House has extensive live and print media experience, including work as a public member of the Hartford Courant editorial board.
House is married to Rita Jepsen.  They live in Simsbury, Connecticut.
---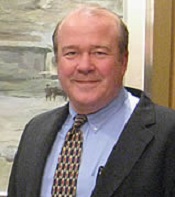 Roy Kamphausen, Senior Advisor for East Asia
Email: roy.kamphausen@uconn.edu
Roy Kamphausen is Senior Vice President for Research and Director of the Washington, D.C., office at The National Bureau of Asian Research (NBR), and concurrently serves as Senior Advisor for East Asia to the Vice President for Global Affairs Daniel Weiner. At NBR, he provides executive leadership to the Bureau's policy research agenda on security, politics, energy, economics, and trade. Kamphausen directs NBR's engagement with the administration, U.S. Congress, and foreign embassies in Washington, D.C. and integrates the work of Admiral Jon Greenert, NBR's Shali Chair in National Security Studies, with ongoing programs and new initiatives.
As a specialist on a range of U.S.-Asia issues, Kamphausen leads and contributes substantively to NBR's research initiatives. He is the author, contributing author, or co-editor of numerous publications, including chapters in NBR's Strategic Asia series; the Carlisle People's Liberation Army Conference series and its most recent volume, The Chinese People's Liberation Army in 2025 (co-edited with David Lai, 2015); an NBR Special Report on innovation in India (2015); and the IP Commission's Report on the Theft of American Intellectual Property (2013). His areas of expertise include China's People's Liberation Army, U.S.-China defense relations, East Asian security issues, innovation, and intellectual property protection. He has presented on these topics throughout the United States, Asia, and Europe to government and corporate decision-makers. Kamphausen is frequently cited in U.S. and international media, including CNN, the Financial Times, Foreign Policy, National Public Radio, Newsweek, and the New York Times.
Kamphausen is an adjunct associate professor at Columbia University's School of International and Public Affairs and lectures regularly at leading U.S. military institutions, including the United States Military Academy (West Point) and the U.S. Army War College. Kamphausen regularly briefs members of Congress and consults for the U.S. Department of Defense. Prior to joining NBR, Kamphausen served as a career U.S. Army officer. As a China foreign area officer, his career included assignments as China policy director in the Office of the Secretary of Defense, China strategist for the chairman of the Joint Chiefs of Staff, and a military attaché at the U.S. Embassy in Beijing.
Kamphausen holds a BA in Political Science from Wheaton College and an MA in International Affairs from Columbia University. He studied Chinese at both the Defense Language Institute and Beijing's Capital Normal University. He is a member of the National Committee on U.S.-China Relations, the Asia Society, and the Council for Security and Cooperation in the Asia-Pacific.
---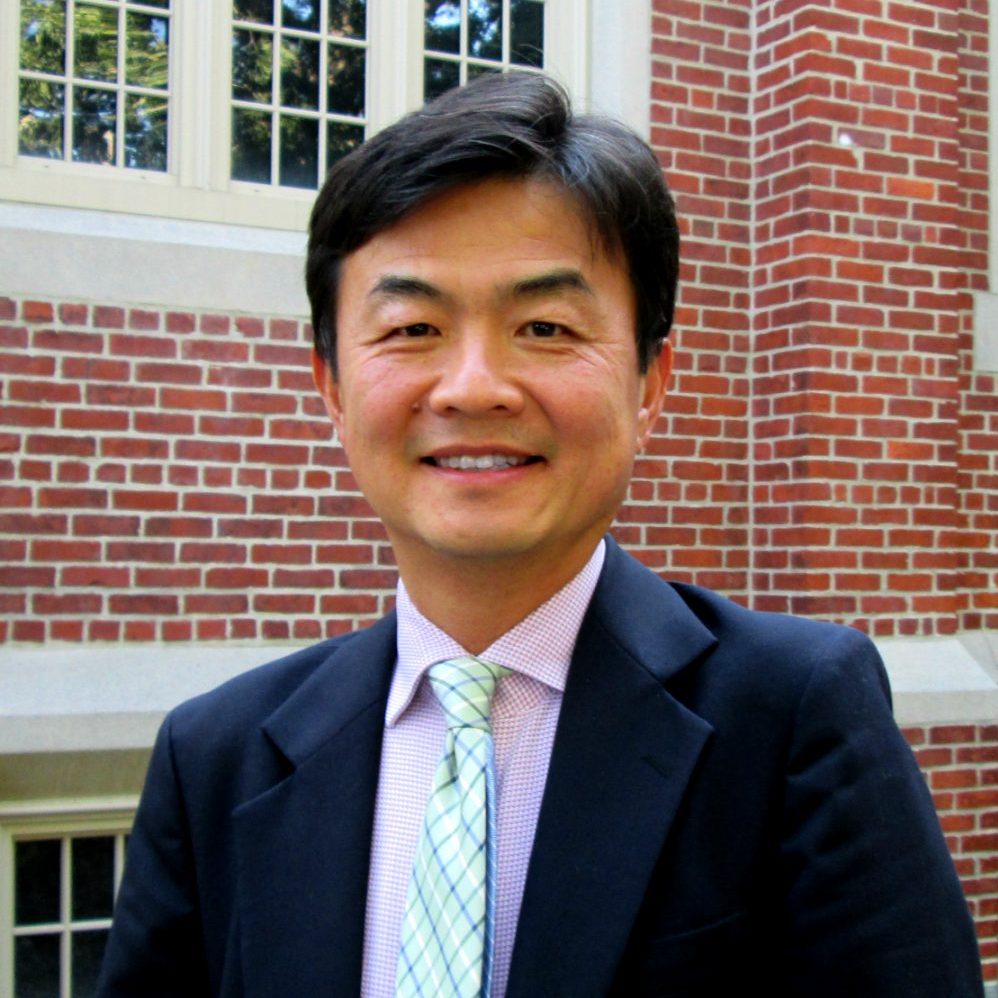 Yuhang Rong, Ph.D.
Associate Vice President for Global Affairs
Yuhang Rong transitioned to the role of Assistant Vice Provost for Global Affairs on July 1, 2014, after eight years of service as Assistant Dean for the Neag School of Education at the University of Connecticut. Rong was then appointed as Assistant Vice President in February 2016, and subsequently Associate Vice President in July 2017. He also holds the position of Associate Professor in Residence in Educational Leadership at the University of Connecticut.
Rong earned his B.A. in English from East China Normal University (华东师范大学), his M.A. in Education Administration from West Virginia University, and his Ph.D. in Professional Higher Education Administration from the University of Connecticut, with partial completion from the University of Wisconsin-Madison.
He has worked in the fields of student affairs, international affairs, and academic affairs in higher education, as well as in the area of teacher quality enhancement in K-12 education. He has authored and/or administered grants from the United States Department of Education, including the Title II Teacher Quality Enhancement Grant and the Transition to Teaching Grant. In addition, he has served as a federal grant technical reviewer for the United States Department of Education. He is the recipient of the American College Personnel Association Annuit Coeptis Award and the Manuscript of the Year Award by the Journal of College and University Student Housing.
In 2003, the Governor of the State of Connecticut and the Connecticut General Assembly recognized Rong for his professional and civic contribution to the state as a first generation immigrant. In the 2005-2006 academic year, he was selected and served as one of the Ford Foundation supported associates for the National Center for Public Policy and Higher Education. Since 2007, he has served for the National Council for Accreditation of Teacher Education (NCATE) as a member of the Board of Examiners, and has chaired accreditation visiting teams to numerous institutions. In 2011, he was appointed to be a member of the Board of Examiners Advisory Panel by the NCATE. From 2010 to 2013, he served on the Global Diversity Committee (and chair of the committee from 2012-2013) for the American Association of Colleges for Teacher Education (AACTE).
---