International Scholar
Qing Wang
Written by Nicholas Hampton, Multimedia Project Specialist
April 1, 2020
Each year the University of Connecticut hosts hundreds of visiting scholars who are experts in their fields to teach, research, and train with university faculty and students. Qing Wang, Ph.D., joined the Neag School of Education for the 2020 spring semester from a UConn partner university, East China Normal University in Shanghai. She teaches graduate Theories of Learning, Cognition, and Instruction and undergraduate Educational Psychology for the Department of Educational Psychology.
After studying in the U.K. and then spending the last six years teaching and doing research in China, the most difficult part of being an international scholar may be teaching in a second language and developing a multi-cultural awareness, Wang said, but the key is to just talk to people.
"The first class I was teaching in English to American kids I was a bit nervous at times," Wang said. "Taking this initiative [to talk to people] first, you will actively solve your problem. Second, you will take this challenge as an exercise for you to establish good communication ability and interact with people in the host country."
There can be a lot of anxiety involved with spending time in a foreign country, but whenever you have a problem, just ask someone for help, she recommended.
"Having this courage to speak out about what kind of experience you're having and reach out to other people for help is one of the most important living skills when you're in another country."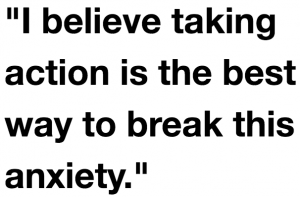 In addition to experimental research which is common in educational psychology, Wang works with teachers and students to conduct participatory action research in educational settings in order to develop effective interventions. The difference lies in the relationship between the subjects and the main investigator, she said. In her projects the participants are co-researchers; everyone works collaboratively to contribute to the experiment.
"They actively participate in how to reform and shape certain educational strategies. We work closely together," Wang said. "We refine research questions together, we implement the education, collect data, analyze and interpret together."
Wang is also a Chartered Psychologist with the British Psychological Society, reflecting the highest standard of psychological knowledge and expertise. In the classroom she implements positive psychology, mindfulness-based, and solution-focused coaching approaches to frequently engage in discussions with students and give them an opportunity to work together to learn.
We need to have the feeling that we can decide what to do and how to do things and make our own choices, Wang explained.
"It relates to competence because we feel that we are able to do that by ourselves," Wang said. "It strengthens our self-confidence and self-efficacy as well."
One of the most memorable people throughout her career was Cognitive Scientist Guy Claxton, her masters advisor, because he respected those psychological needs (autonomy, competence, and relatedness), Wang said. When she submitted her thesis to him he simply put question marks on the side of her writing, making her think about what she might do better without directly correcting her. When she rewrote her paper based on the sections he suggested she pay attention to, he praised her saying she had done a beautiful job, she recalled.
"He is more like my academic coach, and we had this academic resonance which was a really unique and beautiful experience for me," Wang said.
---