June 18, 2021 | Laurel Pehmoeller, Multimedia Specialist, Global Partnerships & Outreach
---
The Connecticut Autism and Language Lab (CALL) has partnered with seven universities in as many different countries — six of which are Universitas 21 members — to form the U21 Autism Research Network. 
This network aims to create more diverse and inclusive research, in which people with autism from all racial, ethnic, economic, and social backgrounds are represented and listened to. 
The lead investigator of the project is Sophie Sowden, is from the University of Birmingham in the United Kingdom. The other participating universities are McMaster University in Canada, University of Auckland in New Zealand, Université libre de Bruxelles, Belgium, University of New South Wales in Australia, and Waseda University in Japan.
Here at UConn, the CALL conducts research with a focus on social communication skills. The Lab Director, Professor of Psychological Sciences Inge-Marie Eigsti, has been teaching and leading research at UConn since 2004 and is keen about the avenues for collaboration and new perspectives that the network brings. 
"The Univeritas network as a whole, the broad goal of that group, is to try to benefit from the diverse perspectives and different approaches that we have across the world, and bring students together to learn from each other and from faculty and to build a global network. And those same goals are central to the autism project. The goal is to design new research studies that are informed by these perspectives, and also to try to make our own in-country designed research studies and to have them benefit from global recruitment and participation," explains Eigsti.

Since the network received funding in September 2020, the group has been working towards the development of an international database of research study participants. People and families living with autism are invited to become part of the database, through which they can be contacted for potential research opportunities. These studies would be limited to research that can be done entirely remotely, an area that has expanded rapidly with the shift to virtual work and communication brought on by the COVID-19 pandemic.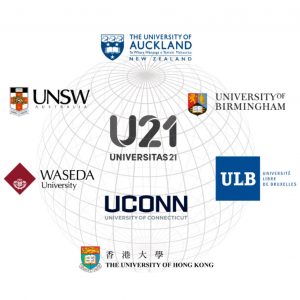 "There are an awful lot of autism labs around the world where they have kind of a core group of 'frequent flyers' who participate in studies, and surely we want to find out more about autism by learning from more than just 20 or 40 individuals — the same people all the time," says Eigsti. The network highlights the issue that many past and present studies lack diversity, with the majority of participants falling into the category of 'WEIRD' (Western, Educated, Industrialized, Rich, and Democratic). "I think we need to do much better at connecting with people from different communities, and I think one important force that will build our skills in terms of connecting with a variety of diverse research participants is learning from our partners around the world; how do they recruit and how do they connect with autism communities and people with autism as partners in research."
Incoming T32 postdoc trainee, Teresa Girolamo, is excited to be involved in the network, as the goal of advancing equity and inclusion has always been central to her research approach. Girolamo works primarily with Black and Hispanic/Latinx autistic young adults. She notes her focus is "to understand their experiences through language, with the broader aim of developing supports to meet their self-identified needs through community-based participatory research." 
Diverse representation in research data is critical, Girolamo says "I don't feel comfortable coming up with generalizations about the lived experiences of autistic people as a blanket statement when racial/ethnic minorities are underrepresented in the research literature. Scientifically, we can't draw generalizations about a population from a limited participant base, but I should not even need a scientific reason to make the case for equitable representation in research. In this past year, the pandemic has shown us what happens when communities are not engaged in research as valued members of the scientific community, not to mention in all levels and aspects of society."
Both Eigsti and Girolamo highlight the need to assess whether autism research is truly serving the autistic community. "The goal is to have our research be more deeply informed by the questions and needs of people with autism." says Eigsti.
Girolamo agrees, "Hopefully this will make everyone, not just this network, but everyone in autism research think a little bit more carefully about how we engage with these communities."
Aside from building the research participant database, another aim of the U21 Autism Research Network is to improve community outreach initiatives and  promote discussion around issues of diversity and inclusion within autism research. To that end, the group has already hosted a virtual panel discussion, "Let's Talk About Autism: Diversity and Inclusion". This well-received event took place on March 31st of 2021, during Autism Awareness week, and facilitated conversations centered around lived experiences of autism, as well as a second round of discussion on diversity and inclusion in autism research.
This type of outreach not only provides a platform to underrepresented voices from the autism community, but it also promotes greater trust, understanding, and collaboration between the autism community and autism researchers. Building this positive relationship and capacity for dialogue will benefit both groups as they work to solve issues that people with autism face, as well as answer ongoing research questions. 
After their successful virtual event, the network is turning its attention to a new research study surveying the variety of terminology that people with autism prefer to refer to themselves by around the world. The study will try to gain a broader understanding of the socio-cultural norms and expectations across a range of communities, specifically looking at person first language versus identity first language.  
The U21 Autism Research Network is promoting change not only around the way people think about people with autism, but the ways that society engages and includes autistic individuals in the conversations. The emphasis is now on a future in which people with autism are spoken with rather than spoken for. You can learn more about the network and ongoing projects through its website.
---