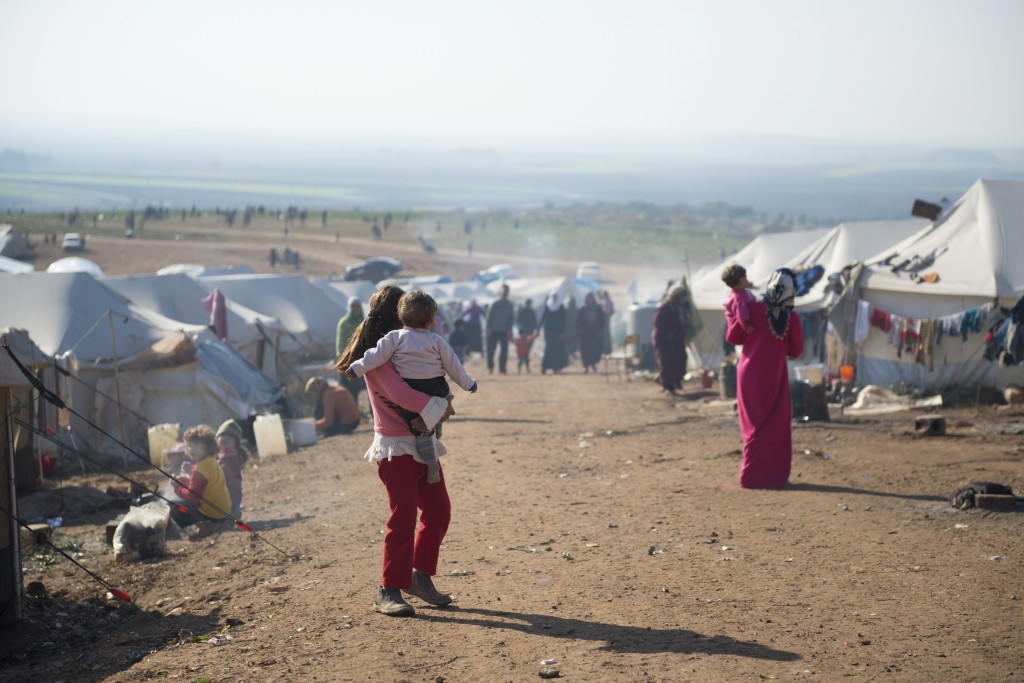 Syrian Refugee Crisis Continues to Capture World's Attention
Since war in Syria broke out in 2011, refugees fleeing the devastating conflict – now joined by thousands (mostly young men) of all nationalities – continue to flood into Europe. So far this year, more than one million have entered the continent seeking refuge or jobs, straining government resources and spawning a political backlash in many countries. The European Union (EU) predicts another 3 million asylum-seekers could enter the 28-member bloc next year, underscoring that the pace of new arrivals shows no sign of abating.
UConn Today invited three UConn professors to share their insights on the refugee emergency. Kathryn Libal is Director of the Human Rights Institute and Associate Professor of Social Work and Human Rights. Lyle Scruggs is a Professor of Political Science, and Jeremy Pressman is director of Middle East Studies and an Associate Professor of Political Science.
Q – What is the scope of the refugee emergency in the Middle East and Europe?
Prof. Pressman: Syria accounts for about 4.3 million refugees, half of them aged 17 or under; another seven million Syrians are internally displaced. These are staggering numbers given that Syria's population at the start of the civil war in 2011 was about 23 million. Many countries are hosting Syrian refugees including Jordan with 630,000, Lebanon with 1.1 million, and Turkey with 1.9 million. Meanwhile, refugees from wars and chaos in other countries have joined the flow of people to Europe. Critically, only 38% of funding appeals by the UN related to the Syrian crisis have been met as of September; little discussed is how this lack of support has contributed to the push by refugees to reach Europe.
Q – Much of this crisis has been a result of the civil war in Syria. What has been the impact of that war on Syria's neighbors? For example, what has been the human impact on Turkey?
Prof. Libal: Syrian refugees have received substantial support by neighbor countries since 2011. Less understood, yet vital to consider, are the economic, social and political impacts caused by the influx of millions of Syrians into Turkey, Jordan, Lebanon, and Iraq. Displaced Syrians reside in camps or are informally integrated into urban and rural communities but these countries have limited capacity to support them indefinitely.
As international aid for refugees diminishes, these neighbor countries will disproportionately bear the costs of the Syrian war. Lebanon's population has increased by 25% as a result of Syrian refugees; unemployment rates have doubled. In Turkey, some 25 camps have been established along the border and refugees rely on aid to meet basic needs.
Q – As the flight of people to Europe has increased, how has the European Union responded?
Prof. Scruggs: Europe is experiencing the largest refugee crisis since the Second World War. German Chancellor Angela Merkel adopted a very bold response to the crisis in August, essentially opening the door to all asylum seekers; this year hundreds of thousands of asylum seekers have entered Germany, a country of about 80 million. Implementing Merkel's policy has overwhelmed state institutions, and is increasingly unpopular in Germany. (Merkel's approval ratings have fallen 20 points in the last six months.)
The policy has also impacted countries through which the refugees transit to get to Germany. A majority of the EU has balked at substantial burden-sharing, though they have provided some financial resources to fund refugee camps in countries bordering Syria. While Germany retains a policy of no limits to asylum seekers, several countries on the EU's border (like Hungary) have constructed border fences to keep the refugees out.
Prof. Pressman: The refugee crisis highlights a central question about the EU: Is it a supra-national organization with a European agenda or an umbrella organization that cannot prevent competing national interests of its many members? When Germany says welcome but others build fences, the tension between these two notions is apparent.
Q – What is the US role?
Prof. Libal: It's clear that until recently, the U.S. State Department has done little to accelerate its refugee resettlement program as fewer than 1,800 Syrians have been granted permission to resettle in America after four years of conflict. Many refugee advocates want to expand U.S. resettlement policy as part of a "burden sharing" process prioritizing Syrians considered "most vulnerable." The U.S. should also increase aid to countries hosting refugees; engage in talks to bring about a cease-fire in Syria; and install UN peacekeepers during a period of transitional government.
Prof. Pressman: There is no easy pathway to a cease-fire, let alone peace. But Washington can be a global leader on supporting refugee and resettlement programs.
This article by David Bauman appeared in UConn Today on Nov. 12, 2015. 
---