FROM HEIDELBERG TO CONNECTICUT
A Visit to UConn Promotes Dialogue and Collaboration
Written by Dorothea E. Hast, Global Affairs
April 22, 2016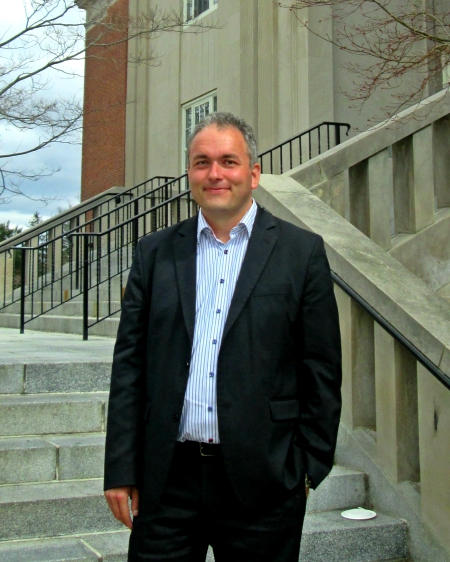 Matthias Rolle-Weidemann, Department Head for Personnel Development at Germany's Heidelberg University visited UConn for five weeks as part of a prestigious leadership program for highly qualified administrators from the state of Baden-Württemberg. As a part of an eleven-week visit to the United States to learn about best practices at American universities, he also conducted research and interviews at the University of North Carolina at Greensboro and University of Massachusetts at Amherst, which have both had long standing exchange partnerships with nine major universities in the Baden-Württemberg region.
Rolle-Weidemann developed two major goals for his research at UConn. First, he wanted to understand how the U.S. educational system works at a large public university.  He interviewed a wide variety of top administrators and faculty from each major administrative unit on campus, including Nathan Fuerst, Assistant Vice President for Enrollment and Director of Admissions; Scott Jordan, Chief Financial Officer; Michael Mundrane, Vice Provost and Chief Information Officer; and Sally Reis, Vice Provost for Academic Affairs.  According to Rolle-Weidemann, he particularly wanted to understand issues and operations that are especially relevant to his home institution. He met with Richard Schwab, Dean of the Neag School of Education, to discuss teacher training, assessment and faculty research because Heidelberg University has recently opened a new school of education.  He also met with staff from student affairs and gained insight into important issues surrounding student life and the campus community.  He was especially struck by the degree of school spirit at UConn, the involvement of students in on-campus sports, clubs and organizations, and the number of student support services that are provided by the University.
Rolle-Weidemann's second goal was to learn more about the Baden-Württemberg Exchange from the UConn perspective. This exchange began in 1991 as the result of a legislative partnership between the State of Connecticut and the German state of Baden-Württemberg, which is the third largest of sixteen federal states and the center of automotive, electronics and biomedical industries.  The agreement invites students enrolled in participating Connecticut colleges and universities to study at institutions of higher learning in Baden-Württemberg.  In turn, students from participating Baden-Württemberg institutions are able to study at participating institutions here in Connecticut.  Annually, over 20 UConn students travel to Germany for this program, many of whom are enrolled in the Eurotech program—a five-year dual degree program that leads to a Bachelor of Arts in German and a Bachelor of Science in engineering, and includes a six-month internship in Germany. In 2015, the management of the Baden-Württemberg exchange was transferred from the State of Connecticut's Office of Higher Education to UConn.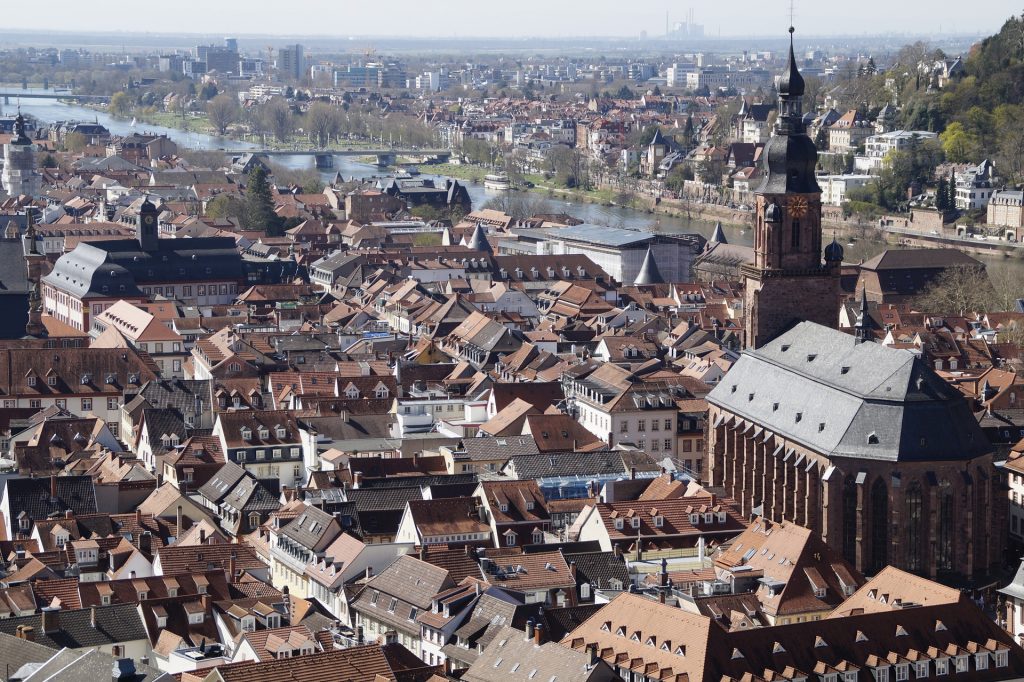 In order to better understand the operations of the program, Rolle-Weidemann met with Daniel Weiner, Vice President for Global Affairs; staff at Global Affairs; faculty members from German Studies, including Katharina Van Hammerstein, Anke Finger and Friedemann Weidauer; and with the cohort of exchange students at UConn from Baden-Württemberg.
Rolle-Weidemann expressed his appreciation for having been invited to UConn.  He says, "Not only do I more fully comprehend the workings of a large, public American university, but also the vital importance of committed people to sustain programs and global partnerships." Upon his return, he will report his findings and pursue his new found passion for global education.  Above all, he noted that he has learned a tremendous amount about the efforts on both sides of the Atlantic to promote the Baden-Württemberg Exchange over the last 25 years. Rolle-Weidemann experienced first-hand that this relationship is not just an agreement on paper, but a true cross cultural and ongoing collaboration that takes place on many levels and with many different key players and participants.
---