September 2, 2021 | ECNU News | East China Normal University
---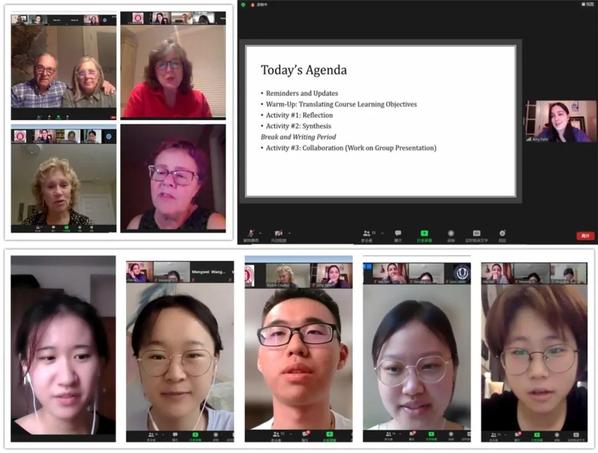 "East China Normal University (ECNU) and University of Connecticut (UConn) held the online academic program themed "Global Elites in Humanities and Social Sciences" this summer. It creates a multiple platforms for ECNU undergraduates to look into the frontiers of disciplines, expand their research ideas and methods and strengthen awareness of interdisciplinary research without going abroad during the pandemic.
From July 12 to 30, the program was successfully held online. Based on the international cultivation of undergraduate talents specializing in Humanities and Social Sciences at ECNU and supported by the high-end teaching resources in humanities and social sciences at UConn, this program covered lectures, introductions to classics reading, workshops, seminars, group collaborations, teacher-student interactions and other varied forms of communication and learning."
Read the full article on the ECNU news page.
---